Sweden Tours & Vacation Packages 2022/2023
Save up to 40% on Sweden Tours & Vacation Packages 2022/2023
Sweden Travel Guide
When you visit Sweden, you will feel charmed by its quaint villages and Nordic cultural attractions. The breath-taking scenery and Swedish traditions make Sweden tours one-of-a-kind Scandanavian holidays. Inhabited by Germanic people from prehistoric periods, Sweden was also home to Vikings and Norsemen - something that is shown in the country's buildings and architecture. See Romanesque churches, medieval walls, or explore fairy-tale palaces. Visit Stockholm, view the Northern Lights, or breathe in the brisk air as you admire Sweden's snowy and glistening cliffs and terrains. With tour operator volume buys plus our low everyday prices you can save up to 40% versus assembling the same itinerary on your own! Book your Sweden tour today with AffordableTours.com, your discounted tour headquarters. View Sweden Tour Deals and Discounts
Sweden Travel Guide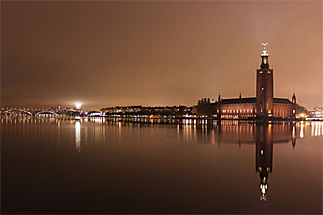 Showing 1 - 20 Tours
Tour Itinerary
Days
Operator
Quality
Style
Starts
Ends
Price



Northern Capitals 2022

146 reviews
10

Days

Globus

First Class

Escorted
Copenhagen
Helsinki
Denmark, Finland, Norway, Sweden
$2,969View Tour

Best Price Guaranteed

Book With Flexibility




11 Day Classic Scandinavia - Monday Departure

6 reviews
11

Days

Gate1

First Class

Escorted
Copenhagen
Bergen
Denmark, Norway, Sweden
$2,749View Tour

Best Price Guaranteed

Book With Flexibility

Scenic Scandinavia and its Fjords 2022

147 reviews
14

Days

Trafalgar

First Class

Escorted
Copenhagen
Stockholm
Denmark, Norway, Sweden
$4,203View Tour

Best Price Guaranteed

Book With Flexibility

Capitals of Scandinavia 2022

09

Days

Trafalgar

First Class

Escorted
2 - Classic

5+ years old
50
Copenhagen
Helsinki
Denmark, Finland, Norway, Sweden
$3,050View Tour

Best Price Guaranteed

Book With Flexibility




Focus on Scandinavia 2022

342 reviews
12

Days

Cosmos

Budget

Escorted
3 - Explorer

Copenhagen
Stockholm
Denmark, Norway, Sweden
$2,429View Tour

Best Price Guaranteed

Book With Flexibility

Nordic Adventure 2022

8 reviews
20

Days

Trafalgar

First Class

Escorted
Copenhagen
Oslo
Denmark, Finland, Norway, Sweden
$5,695View Tour

Best Price Guaranteed

Book With Flexibility

Highlights of Scandinavia 2022

34 reviews
12

Days

Costsaver

Budget

Escorted
Copenhagen
Stockholm
Denmark, Norway, Sweden
$2,295View Tour

Best Price Guaranteed

Book With Flexibility




11 Day Classic Scandinavia - Friday Departure

7 reviews
11

Days

Gate1

First Class

Escorted
Copenhagen
Bergen
Denmark, Norway, Sweden
$2,559View Tour

Best Price Guaranteed

Book With Flexibility

Grand Scandinavia - Classic Group, 2022 Classic Group

20

Days

Insight Vacations

First Class

Escorted
5+ years old
40
Copenhagen
Oslo
Denmark, Finland, Norway, Sweden
$6,675View Tour

Best Price Guaranteed

Book With Flexibility




Northern Capitals 2022 - Small Group

10

Days

Globus

First Class

Escorted
Copenhagen
Helsinki
Denmark, Finland, Norway, Sweden
$3,399View Tour

Best Price Guaranteed

Book With Flexibility

Spectacular Scandinavia & its Fjords - Classic Group, 2022 Classic Group

15

Days

Insight Vacations

First Class

Escorted
5+ years old
40
Copenhagen
Oslo
Denmark, Norway, Sweden
$5,225View Tour

Best Price Guaranteed

Book With Flexibility




Northern Capitals 2023

146 reviews
10

Days

Globus

First Class

Escorted
Copenhagen
Helsinki
Denmark, Finland, Norway, Sweden
$2,762View Tour

Best Price Guaranteed

Book With Flexibility




Northern Capitals with St. Petersburg & Moscow 2023

17 reviews
16

Days

Globus

First Class

Escorted
Copenhagen
Moscow
Denmark, Estonia, Finland, Norway, Russia, Sweden
$5,022View Tour

Best Price Guaranteed

Book With Flexibility




Northern Capitals 2023 - Small Group

10

Days

Globus

First Class

Escorted
Copenhagen
Helsinki
Denmark, Finland, Norway, Sweden
$3,212View Tour

Best Price Guaranteed

Book With Flexibility




Northern Capitals with St. Petersburg & Moscow 2023 - Small Group

16

Days

Globus

First Class

Escorted
Copenhagen
Moscow
Denmark, Estonia, Finland, Norway, Russia, Sweden
$5,832View Tour

Best Price Guaranteed

Book With Flexibility




The Baltic States, Russia & Scandinavia 2023

13 reviews
16

Days

Cosmos

Budget

Escorted
3 - Explorer

Copenhagen
Stockholm
Denmark, Estonia, Finland, Germany, Latvia, Lithuania, Poland, Russia, Sweden
$2,969View Tour

Best Price Guaranteed

Book With Flexibility




Focus on Scandinavia 2022 - Small Group

12

Days

Cosmos

Budget

Escorted
3 - Explorer

Copenhagen
Stockholm
Denmark, Norway, Sweden
$2,699View Tour

Best Price Guaranteed

Book With Flexibility

Scenic Scandinavia and its Fjords 2023

147 reviews
14

Days

Trafalgar

First Class

Escorted
Copenhagen
Stockholm
Denmark, Norway, Sweden
$4,495View Tour

Best Price Guaranteed

Book With Flexibility




Focus on Scandinavia 2023

342 reviews
12

Days

Cosmos

Budget

Escorted
3 - Explorer

Copenhagen
Stockholm
Denmark, Norway, Sweden
$2,419View Tour

Best Price Guaranteed

Book With Flexibility

Capitals of Scandinavia 2023

09

Days

Trafalgar

First Class

Escorted
2 - Classic

5+ years old
50
Copenhagen
Helsinki
Denmark, Finland, Norway, Sweden
$3,025View Tour

Best Price Guaranteed

Book With Flexibility
Sweden Travel Guide
Sweden Tours Highlights
Admire the beautiful gardens of the fairy-tale structure, the Drottningholm Palace on Lovo Island.
Learn about the sinking of the Vasa battleship in 1628 in the Vasa Museum in Stockholm.
Visit the Swedish Lapland of Abisko - the Land of the Midnight Sun in the Summer and the site of the Northern Lights in winter.
See reindeer and perhaps spot the endangered arctic fox.
Savor Swedish cuisine that features hearty meatballs in gravy and lutfisk, made from aged fish and lye.
Sample the beverage akvavit, a Swedish libation flavored with herbs and spices.
Experience wilderness activities, such as snowmobile safaris, ice fishing, ice sculpting, and husky rides.
Take a photography tour of the Northern Lights to capture the natural phenomenon.
Dine on an ice-covered lake in a heated tipi tent.
Sweden Tours Travel Tips
Even if you can't wrap your mind around the Swedish language, don't worry. Most people in Sweden also speak English.
Sweden's coastline is dotted with thousands of isles that can be accessed by ferry or car. Therefore, a tour that includes island hopping can be fun, as you can see some incredible scenery and experience the quaint peace surrounding some of the local hamlets.
Floating saunas or steam rooms, built on pontoon barges, are popular in Sweden, and permit travelers to spend a relaxing day on a river, lake, or ocean.
The tap water in Sweden is actually better than the water that is bottled. The water supply is well-filtered and therefore pure and clean.
The speed limit signs along the roadways change frequently. If you happen to hire a car, make sure to keep your eyes peeled for these constant changes.
Fishy specialties make Sweden the place to go for a seafood smorgasbord. As long as you maintain an open mind, you will leave well-fed.
If you plan to take a Sweden tour in winter, wear a heavy-duty pair of mittens or gloves, a plush and roomy down jacket, and a thick knitted beanie to cover your cold-sensitive ears.
Regardless of when you travel, dress in layers. Therefore, pack items, such as thermal underwear, fleece-lined leggings, and a base top that wicks away moisture. During the summer, women should pack a camisole as well as a cardigan, including a pashmina wrap.
Sweden Tours Things To Do
Stockholm

Most tours of Sweden begin in the country's capital of Stockholm, where you can see a large number of interesting sites and attractions. The capital, which sprawls over 14 islands, is as watery as it is green. Explore, to your heart's content, the city's trendy restaurants, shops, and museums. The islands that make up the city's archipelago make the capital feel like an outdoor lover's urban paradise.

Best Time To Visit

According to U.S. News Travel, the best time to see Stockholm is in the summer, although it is also the priciest time to go. That is because the sun stays out longer and the temperatures are pleasant and mild, or around 70 to 75 degrees Fahrenheit during the day.

You Should Know

On your tour of Stockholm, you will get to see some of the city's most popular attractions, including the Vasa Museum, City Hall, and the Royal Palace. The remnants of a shipwreck can be seen at the Vasa Museum, which was recovered from the ocean's floor after 333 years. The Old Town section of Stockholm is Gamla Stan, home of hidden alleyways and medieval structures. See the state apartments at the Royal Palace and glimpse some of the city's districts, such as Sodermalm, Djurgarden, and Ostermalm.

Drottningholm Palace - Lovo Island

The Royal Domain of Drottningholm is located on the island of Lovo in Lake Malar in Stockholm. The beautiful estate was commissioned by Queen Hedvig Eleonora and built by the architect, Nicodemus Tessin the Elder. The palace represents an excellent example of eighteenth-century architecture in Northern Europe - a style that was inspired by the Palace of Versailles.

Best Time To Visit

To enjoy the gardens and take a boat ride on the lake, it is best to see the attraction in the summer months.

You Should Know

The Swedish Royal Family still lives in Drottningholm. However, you can still enter some areas of the building, such as the reception halls. From the palace the parterre garden extends outward, showcasing rows of mature trees. The fountain in the middle of the grounds leads to cascades and the Chinese pavilion.

ABBA Museum - Stockholm

ABBA: The Museum provides both a fun and informative experience, especially if you like pop music and culture. The Swedish Music Hall of Fame shares the same building as the museum and is included in the ticket price for entry. If you are familiar with the group ABBA, or you are a fan of the latest trends, you can easily spend two hours in the museum.

Best Time To Visit

Usually, it is best to visit during the summer when the temperatures are mild and pleasant.

You Should Know

ABBA: The Museum represents interactive exhibits about the pop music band ABBA. It opened in Stockholm in 2013. The pop band's musical works are highlighted in an interactive and modern setting in Djurgården in Stockholm.

Skansen

Skansen replicates a miniature and historical version of Sweden with its 150 buildings that are made up of homes, shops, schools, and churches that have come from around the country. Besides the buildings, you can also see indigenous animals, such as wolves, bears, and seals..

Best Time To Visit

Visit Skansen in the summer so you will have more time to view the sights, animals, and demonstrations at the attraction.

You Should Know

Skansen is known as the world's first open-air museum. The site features a children's zoo and allows visitors to see the crafting of pottery and glass. This site is a true family attraction. Therefore, if you plan to take your family on a tour of Sweden, you don't want to miss adding Skansen to your travel itinerary.

Grona Lund

A popular amusement park in Stockholm, Grona Lund is more than a place to enjoy games and rides. You can also eat at one of the park's restaurants or spend some time in one of the bars. The place holds a series of concerts that attract international talent. However, be forewarned: you will have to plan ahead to see one of the shows, as the events are extremely popular.

Best Time To Visit

The longer hours of summer allow you to truly enjoy your time spent at the amusement park.

You Should Know

Grona Lund features 31 rides and 7 roller coasters. It displays hand-made pigs from the nineteenth century on its carousel. Musical artist Jimi Hendrix performed onstage at Grona Lund in 1967.

Lapland - The Ice Hotel

One of the unique stays on Sweden Tours is a chance to sleep overnight at the Ice Hotel, completely carved and made from ice from the water of the Torne River. Usually, guests stay in a cold room one night and a warm room the following night. Cold room temperatures fall at around 40 degrees Fahrenheit, or -5 degrees Celsius. Guests bed down on a thick reindeer skin covered mattress that sits on a large platform of ice. A thermal sleeping bag is used to keep guests from shivering and to keep them snuggly and warm.

Best Time To Visit

Typically, if you wish to spend a true winter break and get the full benefit of the Ice Hotel experience, it is best to visit from December to March.

You Should Know

Seasonal building for the famed Ice Hotel begins around mid-December and continues until the New Year, depending on the weather. The hotel is open until the early spring. However, if you would like to venture to the location in the summer, the Ice Hotel 365 building is open during that time, as well as the rest of the year. The newer hotel allows you to stay in an icy room during the summer months.

Harads - The Tree Hotel

Harads, a municipality just 31 miles or 50 kilometers from the Arctic Circle, is also the home of the Tree Hotel. Seven treehouse rooms are located above-ground in a pine forest setting. For example, the hotel's Seventh Room sits about ten meters (32 feet) high and offers panoramic views of the Lule River. The skylights in the bedrooms are designed for viewing the Northern Lights.

Best Time To Visit

If you want to see the Northern Lights, it is best to reserve a treehouse room at the Tree Hotel during the winter.

You Should Know

Rooms at the Tree Hotel include the patio level, which is better reserved in the summer, as well as the Cabin, the UFO, the Blue Cone, the Dragonfly, and the Bird's Nest. During the winter, you can enjoy ice dining, where you are taken by sled and snowmobile to the river to savor the cuisine. Guests are served a 3-course dinner in heated tipi tents on a peaceful, ice-covered lake.

High Coast - Hiking and Biking

For anyone seeking a nature escape, the High Coast is the ideal place to go. Located next to the Gulf of Bothnia and part of Skuleskogen National Park, the coast stretches over an area, from north to south, of 100 kilometers or 62 miles. While the coastline is better explored by foot or bicycle, you can also see it by car. You can also cruise along the coast in the summer by ferry or boat.

Best Time To Visit

Set time aside to travel to the High Coast in the summer when the temperatures are warm and the days are much longer.

You Should Know

The high coast allows you to see some unique scenery and wildlife without having to climb a mountain. A trip to this part of Sweden offers something for everyone, including stunning granite canyons, deep pine woods, and sandy shores. The natural area is known for its variety of wildlife, including roe deer, squirrels, foxes, hares, martens, minks, and especially moose. Some Sweden tours schedule guided beaver, moose, or wild bear safaris. Other activities include kayaking, horseback riding, and fishing.

Gammelstad Church Town

Known as a UNESCO World Heritage site, Gammelstad Church town sits in Gammelstaden, close to the city of Lulea. It displays the best example of the towns that were once well-known in northern Scandinavia.

Best Time To Visit

Schedule your visit during the summer so you can take advantage of the extra daylight and the warmer temperatures.

You Should Know

Some tour companies offer private transfers from Gammelstaden to the Luella Airport at the end of a Sweden tour. The church in the town, or Nederlulea Church, dates back to the 1400s. The structure is surrounded by 424 wooden buildings, which once were used to house worshippers who could not return home after Sunday services or religious festivals because of wintry conditions.
Sweden Tour Packages
You can see Sweden in the summer or winter. It just depends on what you want to include on a Sweden Tour itinerary. For example, travel to the Ice Hotel takes place from December to March, when the ice structure is standing.
Many travelers like to travel to Sweden in the summer months, although this travel period can be rather expensive. However, if you travel during the summer, you will be greeted by warmer temperatures and more sun. Sweden becomes the Land of the Midnight Sun during the summer months. Temperatures during this time can climb as high as 78 degrees Fahrenheit.
If you wish to ice fish, learn ice sculpting, go on a dog sled ride, or see the Northern Lights at night, your best travel time will be during the winter months. Again, when you choose to go will be based on what you want to do and how much you want to spend.
Sweden Tours Frequently Asked Questions
What are Sweden Tours?

Sweden tours cover specially designed trips that allow you to explore Sweden and its enchanting mix of historical, cultural, and natural sites. You can also experience unique experiences, such as moose or bear safaris, ice hotel stays, ice sculpting, and dog sledding.

What Is Included in a Sweden Tour?

When you take a Sweden tour, a knowledgeable and English-speaking tour guide will escort you to the sites listed on your trip's itinerary. Tour guide services are included as well as the admission price to most sites, and some of the meals. Airport and hotel transfers are also added to all-inclusive Sweden tour packages.

What Is the Best Sweden Tour?

The best Sweden tour is a trip that gives you what you expect in terms of attractions, travel supports trip length, and cost. To make sure your trip meets these prerequisites, contact an experienced travel advisor to customize and plan your Sweden tour and holiday.

What Is the Cost of a Sweden Tour

Because the sun shines much longer and the temperatures are pleasant, most Sweden tours take place in the summer, which is also the most expensive travel period. If you go during the summer and book a luxury Sweden tour for about 13 days, your tour price normally begins around $11,000 per person. You can discount this amount by finding out about any unpublished discounts or planning far in advance of your scheduled trip dates.
Reviews for Sweden Tours and Vacations
I have gone on 5 Trafalgra trips and now one Cost Saving trip. The difference is the location of hotels in major cities. I will NOT go on any more Cost Saving trips but I will definitely go on Trafalgra trip in the future.
Karen M
The trip to Scandinavia covered 3 countries - Denmark, Norway and Sweden. It was very fast paced at times but that was required in order to cover the many areas we visited. We stayed longer in some cities than in others with several stops being only for one night. I found the stops where we stayed two nights to be more enjoyable and relaxing. In all, we got to see and experience a lot in a short time which would have been difficult to accomplish outside of an organized group tour. All in all, it was a wonderful trip and very well organized. The Tour Director, Dewi, was excellent and addressed all our concerns.
Famida B
First off, Mikael "Mickey" was an incredible tour guide/operator. In some ways, he actually transcended the tour. He worked with our amazing driver with such rapport and comic relief, it was such an unplanned benefit. If going on the Scandinavian Tour, ENSURE he is your guide if at all possible. In truth, I was a little let down how "biased" the "Scandinavian Tour" was, seemingly only concentrating on Norway. ***disclaimer*** I did NOT thoroughly read the itinerary. I did make the mistake in assuming we would get to see a fair amount of at least TWO! Sweden, perhaps the most important country of the four we "touched" was largely ignored. In my opinion, we only spent long enough in Sweden and Denmark to SAY we were there, yet we had time to experience very little. Future package adjustments should be considered increasing the exposure of Sweden, even at the expense of shortening Norway, slightly elongating the tour, or changing the route (IE visiting Sweden first, and taking a boat to Oslo overnight to save time). Mickey, due to his passion, sense of humor, and the relationships he builds and bonds with his guests, made up for that disappointment I initially felt and some. Another unbiased criticism is that you (GATE 1) should include at NO COST more of the "optional tours" during the trip. If I hadn't decided to pay for these optional tours (that were never really discussed with me prior as being responsible for), very little would actually have been included outside of transportation and hotels which I could have arranged myself. Mickey, once again, with his own courtesy walks and personal time spent, really made the package seem more valuable than it actually was "from the package" of Gate 1. This made Gate 1 feel a bit cheap, kind of like a "fine print" situation with all the Add Ons that should have already been counted in. One of our tour members became sick with a croup cough of sorts. Unfortunately, his hygiene had much to be desired and by coughing all over his wife, she became sick shortly after. Even after Mickey tried to give the group some tips on courtesy and illness prevention, they continued to cough ALL OVER the other tour guests. By the latter stages of our tour, roughly 25% of our tour had this cough. The older members were the first to get sick and many carried the symptoms through a large part of the trip. I'm hoping Gate 1 will begin providing disposable facemarks and either A) request that such guests wear the masks to help keep the integrity of the tour healthy or B) if having uncooperative members like the two that did not mind spreading the germs to our group like we had, have a mask for everyone else to wear on the bus when we cannot escape such hygiene. I never would have considered needing a mask as Im not a big traveller. After this experience, it's not only a must as a traveller, but should be as a tour organizer to help mitigate such a negative condition. I gave this tour a 5/5. Without Mickey, it would have been a 4/5 due to the "lopsidedness" of the visits and the lack of included activities. If Gate 1 listens to its guests and makes some enhancements AND you get Mikael "Mickey\ as your guide, you might be looking at a 6/5. IT'S POSSIBLE!
Dale A
Departure
Lengths
Styles
Specialities
Price
How It Works
Vacationing has never been easier or cheaper with the help of a dedicated travel consultant from AffordableTours.com
1. Free Quote
Find your perfect trip on our website and simply request a free quote. Need to speak to a live person? Call us 7 days a week at 1-800-935-2620. No robots here!
2. Dedicated Travel Consultant
Your personal travel consultant will reach out and be your point of contact for your entire travel experience from start to finish. Did we mention you'll be working with an award winning team? Sweet!
3. Lowest Price Guaranteed
Because we're one of the largest sellers of travel, we're able to give you a discount on your vacation package. No one beats our prices!
4. Stress Free Travel
Knowing you got the best deal, all that's left is for you to pack your bags and enjoy your vacation!